Red Cocktail Dress – The color red conveys many emotions associated with passion, love, jealousy, desire, and even anger. If dressed correctly, red could let you appear and feel beautiful while also making you stand out from the crowd.
Due to its eye-catching attractiveness, red has always been a popular color choice for cocktail dresses. A cocktail party is an opportunity for everyone to show off their best selves; thus, everyone should do their best. So,
Here are a few red cocktail dress outfits to inspire you for this blog post.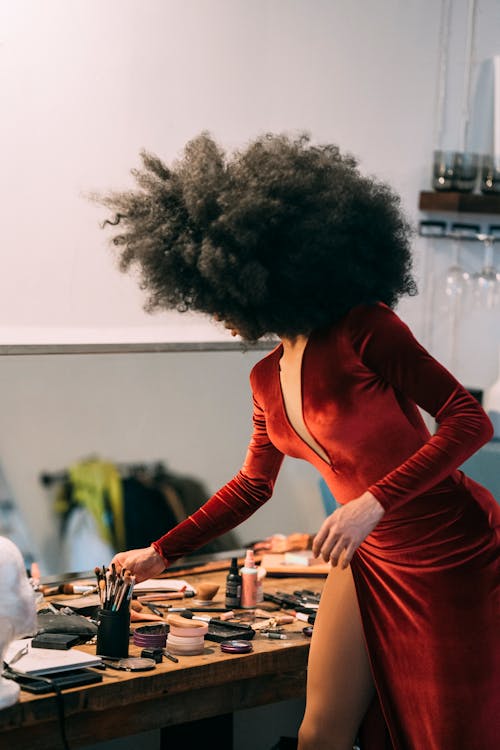 A Guide to Choosing the Correct Shade of Red
Some of the red cocktail dresses on the market are so unique from one another that you'd be pleased to buy them all if they were available. Your skin tone determines which color is best for you. We are define the following shades of red dress:-
The Most Flattering Reds for Light Skin Tone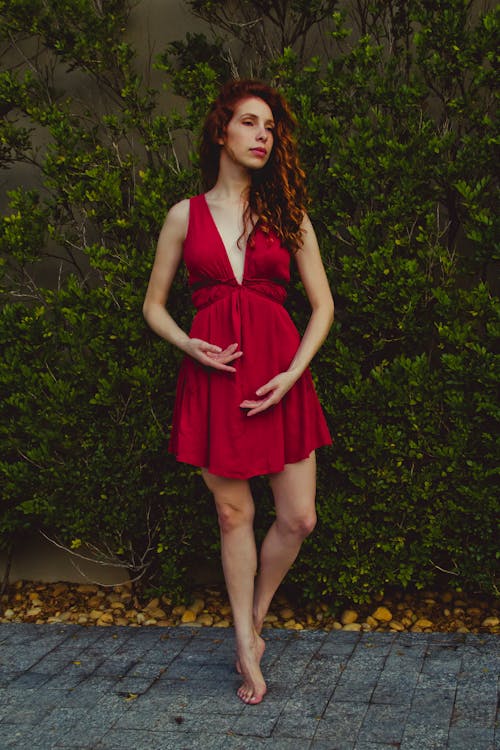 Wear a red cocktail dress in cherry, crimson, or light blush/coral hues if you have a fair complexion. Make sure to dress crimson red correctly based on whether you are going for a sexier or more formal look when you wear it.
Cherry red is a hue that will most certainly stand out and make a powerful statement due to the depth and richness of the color. If you don't want to create a big statement, try to brush red or light coral instead since they won't be as bright and will still appear chic and feminine.
The Most Effective Reds for Medium Skin Tone
If your complexion is beige or has yellow undertones, choose warmer colors with orange undertones, such as a party dress in tomato red, to bring out the yellowish hue of your skin. Brick red, crimson, or garnet red may complement your medium skin complexion. These deeper hues can do the trick without erasing your features if you want a more dramatic look.
The Classiest Reds for Dark Skin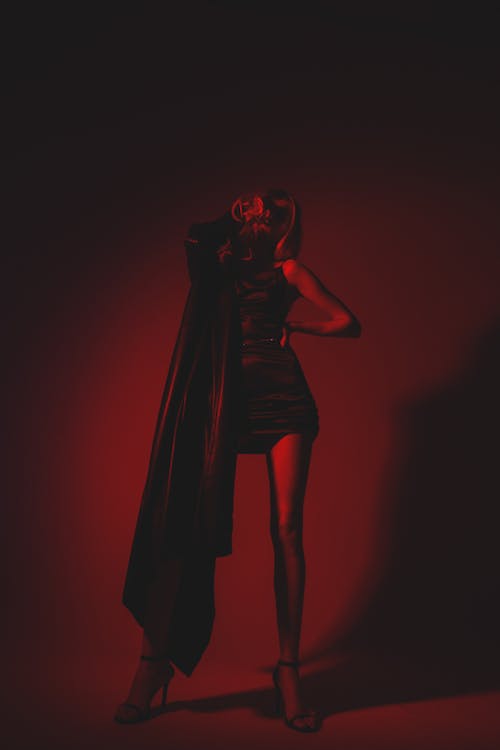 Bright colors like strawberry or candy red contrast starkly with darker skin tones and seem assertive. Darker colors like wine mahogany and burgundy also look beautiful on a darker complexion. Keep the focus on the red cocktail dress away from your face by wearing a somewhat low-cut neckline.
Finally, and most importantly, do what brings you joy. Decide whether or not the color looks nice on you, and then go ahead and wear that hue. It's up to you to make the ultimate decision.
 Adorn Your Red Cocktail Gown with Accessories
The occasion, dress style, and personal comfort all play a role in determining this. Makeup and accessories should be light and minimal if your outfit is a vibrant hue. Stunning long earrings and a bold necklace may spice up even the most basic outfits.
But keep in mind that you shouldn't pile on too many accessories with a red cocktail dress since the dress already has quite a bit going on by itself, and you should put more of the focus on the dress rather than adding on too much, which may be distracting.
Keep your makeup as minimal as possible if the occasion is business-like, like an office gathering, or if your outfit is exceptionally blingy. For a black-tie occasion, you might experiment with red lipstick.
 Conclusion
A cocktail party is a great place to debut your red dress and make a statement. The right way to wear it may result in a style that's both timeless and alluring. Ensure the accessories you pick to go with a stunning red cocktail dress are essential yet offer charm and contrasts without drawing attention away from the dress itself. It's best to keep your red party dress the star of the show.
Plum and Peaches believe in going with the trends which makes our dresses highly fashionable in the market. Women have a wide variety of designs and collections of red cocktail dresses to choose from. You can look for the red party dress with a low neck and high cut, tube party dresses, maxi black cocktail dress, strapless black dress, or may even opt for any other design of your choice. The availability of gorgeous red cocktail dresses with a wide range of designs makes it essential for you to choose the best that suits your body, shape, and personality. Along with that, it is necessary to select the design keeping in mind the importance of the occasion.
Get yourself noticed with our stunning black cocktail dress for parties, events, weddings, etc. We give you an opportunity to flaunt your eye in Plum and Peaches' best collection. Find your exclusive drop-dead gorgeous Red Cocktail Dresses. In addition, with Plum and Peaches, you can have the luxury of this dress being delivered to your place which also saves you quite some amount of time and money.
Latest posts by Priya Jatoliya
(see all)